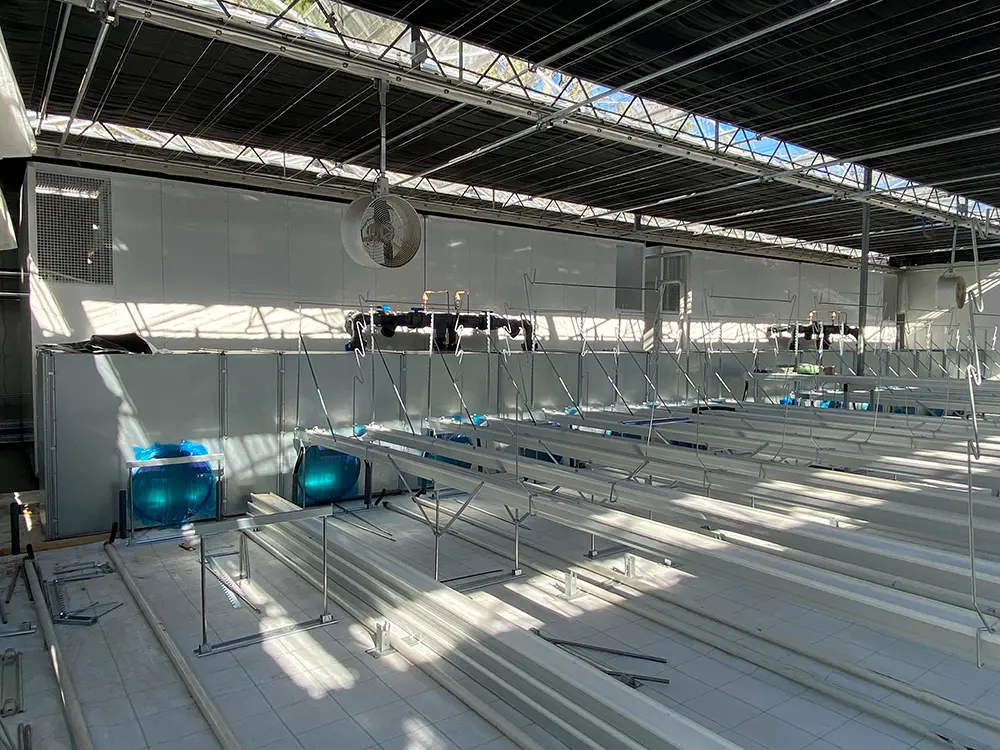 Cooling/ air treatment / de-humidifying
Temperature control, humidity control and air treatment are important to maintain a stable climate for the crop. KG Medical works with proven technology of energy efficient air treatment units.
Our units are energy efficient and dependable, and they can be used in any project. Our units are more efficient because they regenerate energy while dehumidifying. The units are also set up for optimal co2 distribution for the best plant performance.
Heating systems
Reduction of heating costs is the basic principle of all KG designs. This can include the integration of heat sources, such as geothermal energy, biomass and solar energy.
With many years of experience in worldwide turnkey greenhouse construction, KG has the expertise to fully coordinate heating systems and greenhouse construction with each other. From the start of a new project or as a heating system to be integrated in an existing facility.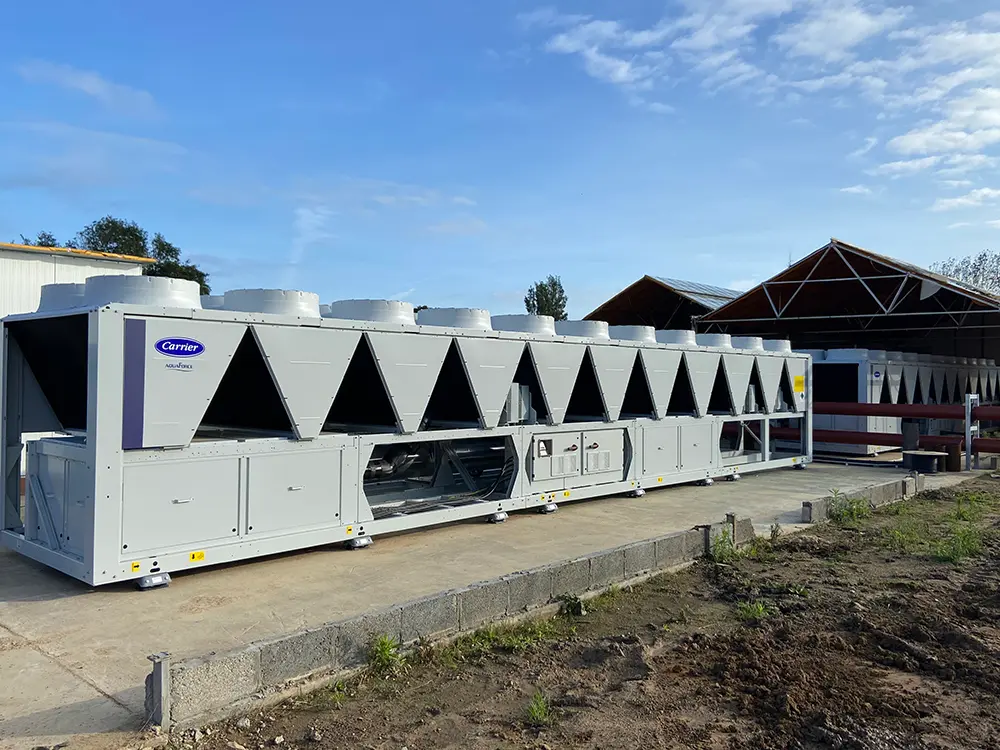 As a specialist in heating and cooling, KG Medical has a complete and extensive range of products, including boiler systems, heat source systems, integration with CO2 systems, combined heat-and-power systems, wood-fired and biomass boilers, heat and cooling storage tanks.